Some of our applications are highly specialized and cannot be realized with existing components. In these cases, our developers design individual solutions, which are manufactured by our automatic placement machines and soldering lines and subsequently tested.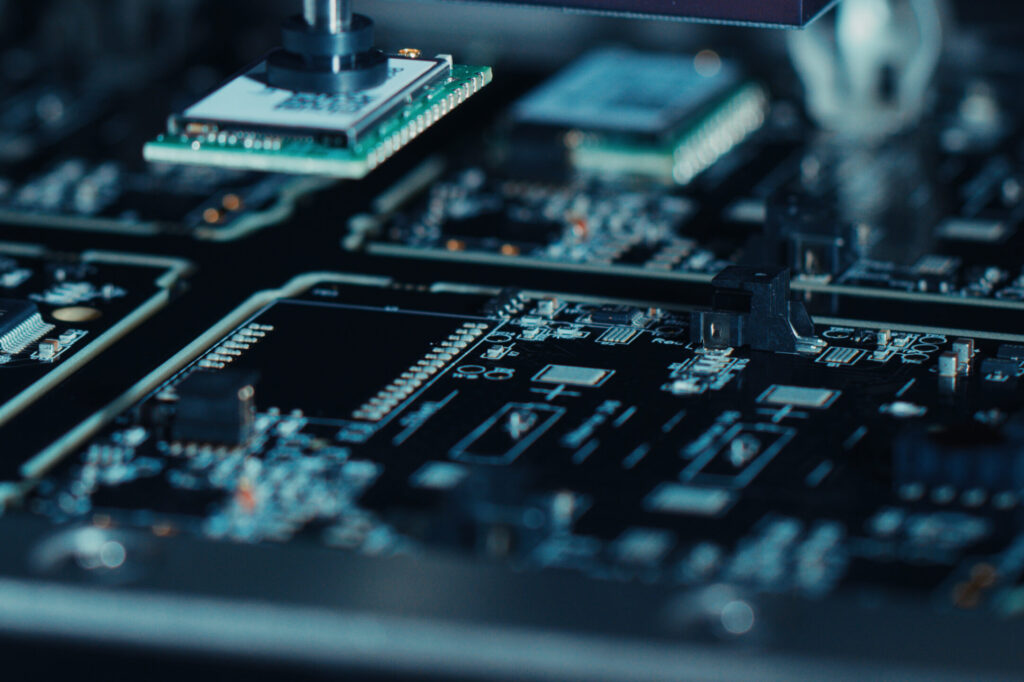 In the production of electronic components, our focus is on durability. According to the motto "perfectionist at every level", our quality standards are very high and never fall short of cost savings. Convince yourself.
The capacities of our production lines are continuously expanded and cover both the segment of our systems for Quality Assurance as well as the production of our RFID tags .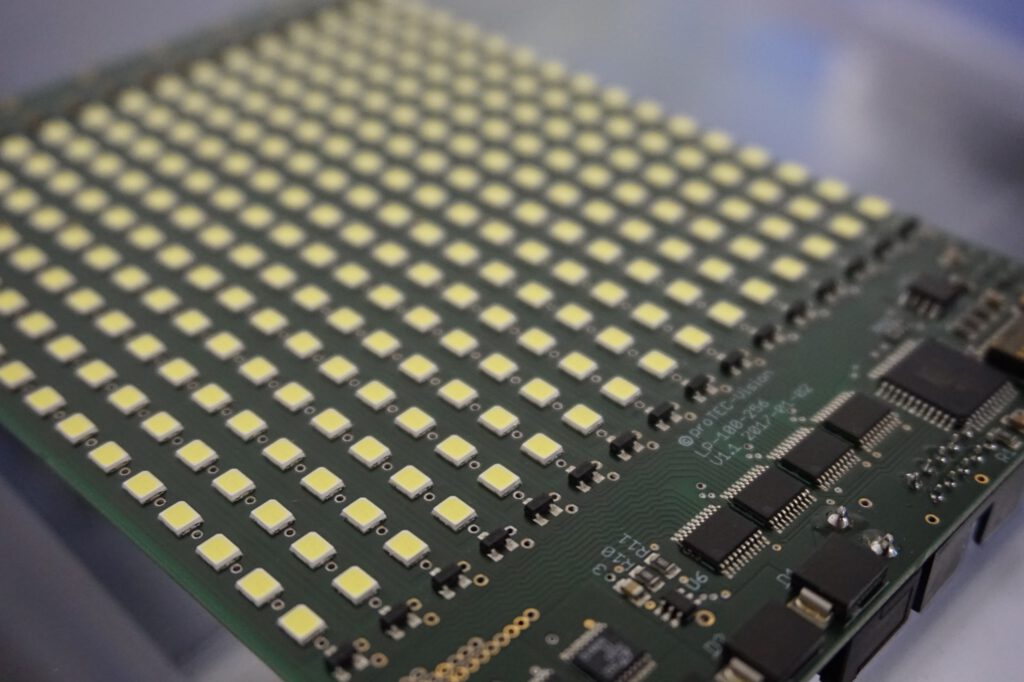 If our systems require special lighting for quality assurance purposes, we design these tailor-made and manufacture them in our own production facilities. The LED panel shown above is stackable and can be extended up to 100 panels. The brightness of each panel can be configured in 1000 brightness levels at runtime and each LED can be switched on and off individually.