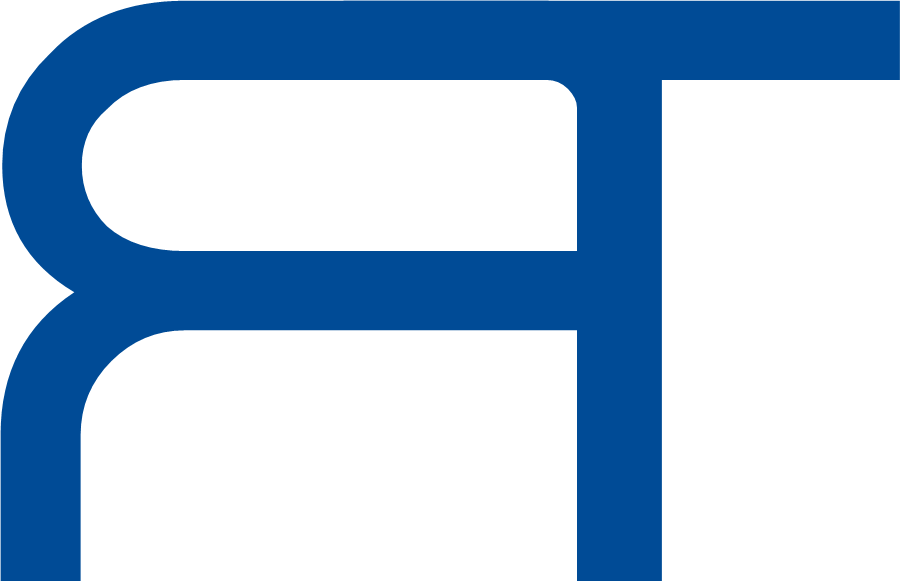 This is the logo of our RFID brand and stands for RTEC, an artificial word made up of RFID and proTEC. It stands for all products of our RFID segment.
Application Example
RFID tags
Our RFID tags are not only suitable for the identification of objects or operating equipment, they also allow for data storage. Our product range includes RFID tags with memory capacities from 32 bit to 8192 bit with reading ranges of up to 10 meters. The dimensions of our RFID tags are also versatile. Our smallest RFID tags have a diameter of only 10 mm and a thickness of 4.5 mm. And the best thing about it: They even work in metal.
RTEC In-Metal
10 x 4,5 mm klein (DIN ISO 69893)
8192 bit memory
Readable in metal
No adhesives required
The RFID tags are very easy to install: In a milled or drilled pocket with a diameter of 10 mm and a depth of 4.5 mm, the RFID tag can be inserted by hand and is securely anchored without adhesives. The tags are suitable for radial installation at speeds of up to 17,000 rpm. Only at even higher speeds additional securing is required. The RFID tags can be read by a wide range of UHF RFID readers and achieve above-average reading ranges, especially when used on metallic surfaces.
Readers / Read heads
In addition to a variety of RFID tags, we offer read/write devices. Our devices are optimized to read data from or write data to the tag as quickly as possible and to be as easy to handle as possible. Statically mounted RFID antennas are a handicap, especially with heavy workpieces, because they require the workpiece to be moved to the antenna. Why not rethink and move the reader to the workpiece? With our handheld reader, this is no problem.
The handling of the ergonomically shaped readers is very easy. The reading or writing process starts at the push of a button. Feedback is provided by the RTEC logo, which lights up blue during the process and confirms completion in green or red, coupled with an acoustic confirmation or error signal.
As an alternative to handheld readers, our portfolio also includes read heads for fixed installation. You can use these, for example, in the loading area of the tool magazine of processing machines to automatically load data from the tools and write it to the machine control. One example of this is our M16 read head. With a length of only 46 mm and an M16 mounting thread, it can be integrated almost anywhere and at the same time achieves extraordinarily high reading ranges. Therefore, it is also sufficient to bring it into the proximity of the tool with the robot arm – precise positioning directly in front of the RFID tag is not necessary.
Various interface modules are available for the handheld reader, which can be connected to the infrastructure in no time at all. The modules are available with various interfaces. For the connection to PCs or databases, we offer Ethernet and USB. For the connection to machines we offer modules with all common industrial field buses. You can easily load the data into your PLC or into the tool management of your machine control. Our ready-to-use PLC function blocks make programming easier for you, for example with SIMATIC S7-300 or S7-1200/1500 controllers.
Examples of Use
RTEC-EM-8K
Tool management
Storage of geometry data
RTEC-E41-8K
Logistics
Long reading ranges
Screw mounting
Adhesive pad mounting
RTEC-CT-8K
Operating equipment identification
Universal mounting
RFID Management Studio
Additionally we offer our management software for easy use of the devices, which saves you programming effort. The software allows you to create memory protocols with which even complex data sets can be stored on the RFID tags. Input filters and input aids support the operator in transferring data to the RFID tag without errors. Where other systems fail, our storage protocols allow the data to be stored on the tags in a highly compressed form. Once created, a well-organized interface with all data stored on the RFID tags is automatically generated. The protocol can then be distributed to all reading stations and the information read and written.
Due to the comfortable creation and editing of protocols it is very easy to store process data on the RFID tags. Later editing is also possible without losing compatibility with the old protocols.
Not what you need?
Of course our solution does not cover all applications. In this case, we are happy to help with the integration or take over this completely for you. Contact us for further information.
Weblinks
Article in "Handelsblatt": "RFID oder QR-Code? Die Zukunft der Werkzeugidentifikation"
https://www.handelsblatt.com/adv/firmen/werkzeugidentifikation.html
EXAPT Systemtechnik GmbH "Digitale Identifikation von Betriebsmitteln"
https://www.exapt.de/de/betriebsmittel-identifikation
YouTube "Smarte Werkzeuge durch RFID und digitaler Shopfloor bei der NEA Group"
https://www.youtube.com/watch?v=tyLzjgWKn0o