In our well-equipped machine park for plastics and metal processing, we produce high-precision components for our measuring systems. Only materials of the highest quality are used to guarantee our consistently high product quality. The mechanical structure of our systems is modelled and simulated on the computer and manufactured with high precision by our employees in our machine park.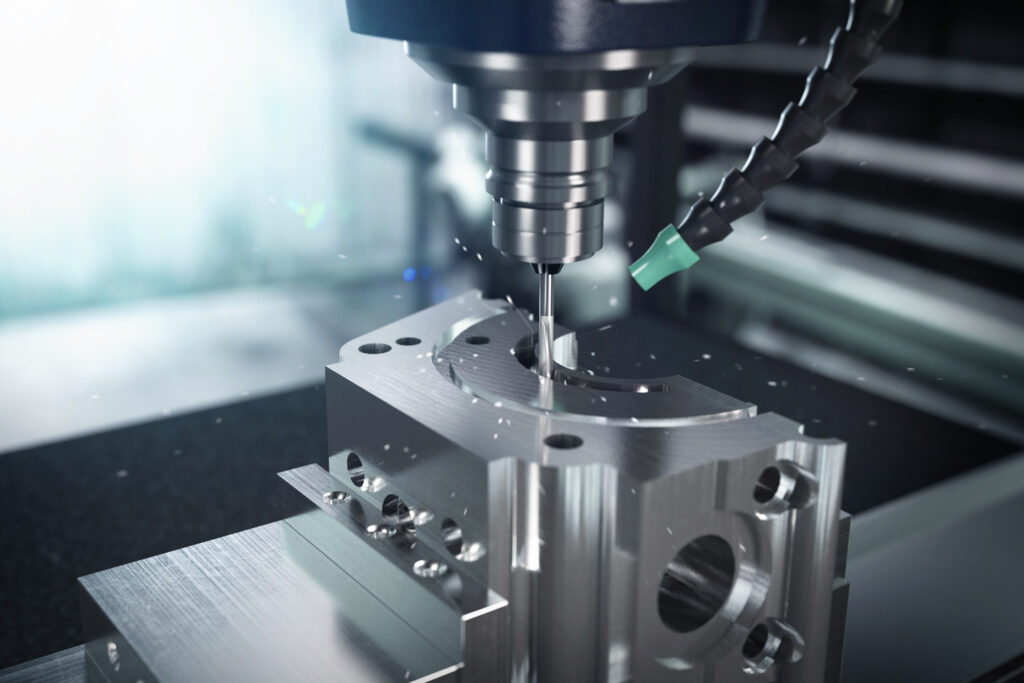 Our machinery includes CNC milling machines, lathes, format saws, strip cutting machines, high pressure presses, sandblasting cabins, pillar drilling machines and 3D printers.
In addition to the pure production of the assemblies, they are refined depending on their use. For example, aluminum workpieces are given a glass bead blasted surface for better heat dissipation or simply for optical enhancement - because our systems are not only functionally outstanding but also meet the optical requirements of our customers. Finally, quality assurance systems are often the figurehead of a production company as a guarantee for reliability and quality. We do everything to make our contribution to this.
With the help of our 3D printers, we are not only able to implement new concepts quickly through rapid prototyping, but can also produce highly complex assemblies much faster and more cost-effectively. Of course, you as our customer also benefit from this time and cost saving.